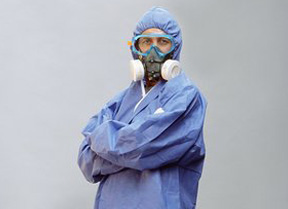 You can have both peace of mind and solutions to your pest problems if you carefully select your pest control specialist. You'll want a professional, experienced and a reliable company. Here's how we are ahead of others.
Choose Bhavani Pest Control which is member of pest control association. We have established place of business. As association members, we have access to the latest technical information on chemicals, insects, and the most up-to-date training programs. Training is particularly important because, regulations require that pest control personnel must be certified to apply certain chemicals. Our pest control operator is trained and experienced.
When the pest control technician visits your home, have your questions ready. Ask him to identify your pests and explain what can be done to get rid of them, Ask how long the treatment will last and what the results will be. And don't forget cost and warranty information. Get ALL the facts before your decide.
We are sure you will decide on Bhavani Pest Control as we are confident to satisfy your needs and provide prompt, effective & qualitative service at a reasonable cost.